Guest Lecture on Cyber Security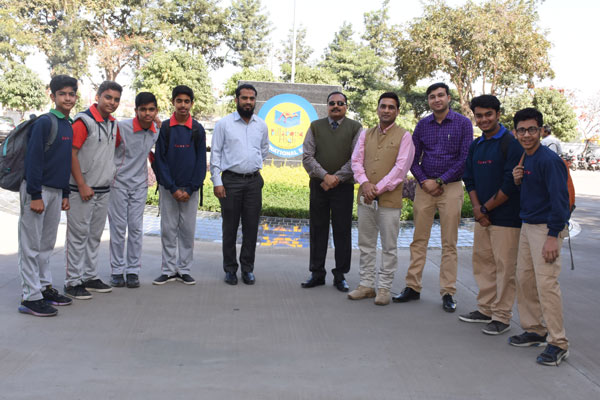 Speakers - Mr. Yogesh Pandit, Director of Techilaw and Mr. Shailendra Singh Chauhan – SP, Cyber Crime Unit, MP Police
" The internet is the first thing that humanity has built that humanity does not understand, the largest experiment in anarchy that we have ever had." - Eric Schmidt
Schools IT Department organised a Guest lecture for children to give them a clear insight into the Cyber World and the perils associated with it. Young students use the internet indiscriminately for their education and entertainment but are oblivious to the dangers and cyber-criminals lurking in the by lanes of the Worldwide Web.
Eminent specialists in the field, Mr. Yogesh Pandit, Director of Techilaw and Mr. Shailendra Singh Chauhan – SP, Cyber Crime Unit, MP Police spoke to the children of malicious practices such as phishing, phone-phishing diversion theft, baiting and tail-gaiting. Children were also apprised of the types of latest cyber-crimes such as ATM card cloning and shoulder-surfing. They were given valuable guidance on how to keep themselves safe from fraudsters stalking gullible internet users for a safe cyber experience.
---
Workshop on Cybersecurity and Auto Robotics organised for middle school students by research engineers from Techradiance, Radiance IIT Mumbai.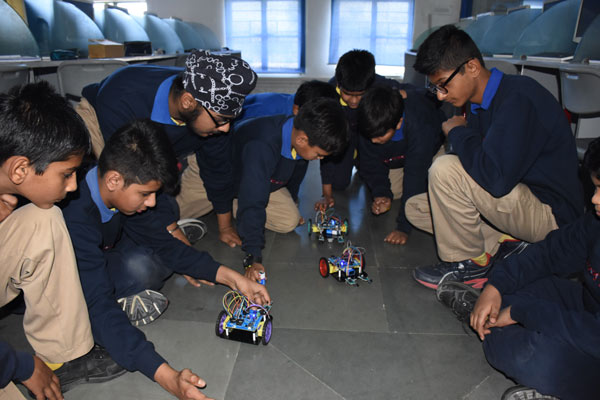 To bring the students of Middle School one step closer to technology; to help them become masters of technology rather than its slave, a 2-day workshop on Cyber Security and Robotics was organised in the school on 30th and 31st January 2017. Specialists from IIT Mumbai conducted the vibrant sessions on both days.
Tech enthusiasts from Middle School, grades 5-8 learnt about remote accessing of computers, finding location from an IP address and other related subject matters under the module on cyber security.
Young Robo Champs learnt basics of electronics and microprocessors in the module on Robotics.
At the end of the eventful workshop, 3 teams were chosen to participate in Tech Radiance 2017, the tech fest of IIT Mumbai to be held in the first week of March
Students going for Final Round at IIT Bombay:
RANK 1 TEAM IN CYBER SECURITY
1.
Utkarsh Kasliwal
BHIS,Bhopal
Male
MERIT & PARTICIPATION
Cyber Security
5 D
TRM516
2.
Piyush Tiwari
BHIS,Bhopal
Male
MERIT & PARTICIPATION
Cyber Security
6 B
TRM517
3
Anhaaita Vijayvhargiya
BHIS,Bhopal
Female
MERIT & PARTICIPATION
Cyber Security
7 A
TRM518
4
Hatim Husain
BHIS,Bhopal
Male
MERIT & PARTICIPATION
Cyber Security
7 B
TRM519
5
Jiya Tuteja
BHIS,Bhopal
Female
MERIT & PARTICIPATION
Cyber Security
7 B
TRM520
6
Areen Ashfaq Qureshi
BHIS,Bhopal
Female
MERIT & PARTICIPATION
Cyber Security
7 C
TRM521
7
Kunal N. Chandiramani
BHIS,Bhopal
Male
MERIT & PARTICIPATION
Cyber Security
8 C
TRM522
RANK 2 TEAM IN CYBER SECURITY
8
Abhiram Singh Gour
BHIS,Bhopal
Male
MERIT & PARTICIPATION
Cyber Security
5 A
TRM523
9
Gaurav Singh
BHIS,Bhopal
Male
MERIT & PARTICIPATION
Cyber Security
7 B
TRM524
10
Rishabh Karnwal
BHIS,Bhopal
Male
MERIT & PARTICIPATION
Cyber Security
7 A
TRM525
11
Rishabh Chandwani
BHIS,Bhopal
Male
MERIT & PARTICIPATION
Cyber Security
8 C
TRM526
12
Garima Katariya
BHIS,Bhopal
Female
MERIT & PARTICIPATION
Cyber Security
6 A
TRM527
RANK 1 TEAM IN AUTO ROBOTICS
13
Adheesh Dubey
BHIS,Bhopal
Male
MERIT & PARTICIPATION
Auto-Robotics
6 B
TRM528
14
Guneet Singh Bagga
BHIS,Bhopal
Male
MERIT & PARTICIPATION
Auto-Robotics
8 A
TRM529
15
Abdallah Arab
BHIS,Bhopal
Male
MERIT & PARTICIPATION
Auto-Robotics
8 C
TRM530
16
Prakhar Singh
BHIS,Bhopal
Male
MERIT & PARTICIPATION
Auto-Robotics
8 C
TRM531
17
Aayush Jain
BHIS,Bhopal
Male
MERIT & PARTICIPATION
Auto-Robotics
8 A
TRM532
18
Kevin Thomson Kuriakose
BHIS,Bhopal
Male
MERIT & PARTICIPATION
Auto-Robotics
6 B
TRM533
---
A workshop on Robotics, Cyber Security and Ethical Hacking by IIT, Mumbai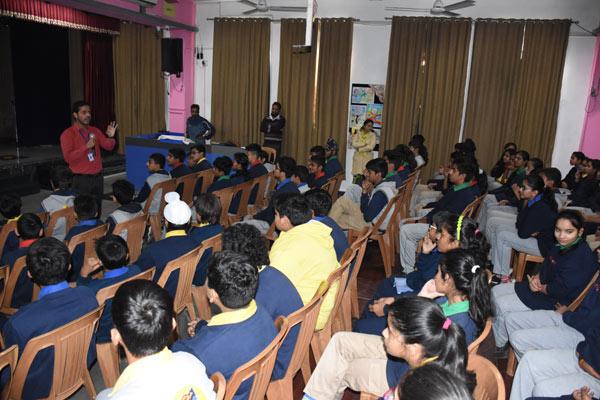 A seminar was organised for the technology-driven Middle School Students on 5th January 2017 inviting them to participate in Techradiance 2017, tech-fest of the Indian Institute of Technology, Bombay partnered with Harbour Technologies. A workshop on Robotics, Cyber Security and Ethical Hacking will be held in the last week of January as preliminary event and the finalists will compete in Techradiance 2017.
---
YUVA WORKSHOP ON CONFLICT RESOLUTION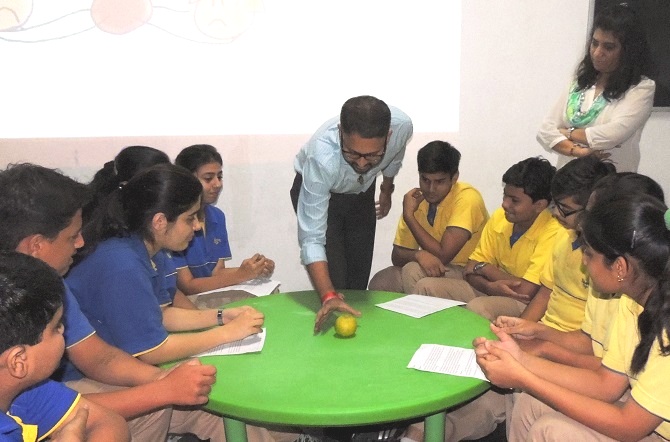 As far as varying perspectives are concerned, conflicts are inevitable. For all-round development of students Yi (Young Indians) conducted a YUVA workshop on 26th October 2015 based on 'Peer Mediation and Conflict Resolution'. The speaker was Mr Nikhil Kaushik, MS in mechanical engineering, Texas A&M University graduate and MBA from ISB Hyderabad. He worked in operational and management firms, NASA, GE, Pfizer and was previously the vice-president of Citibank India.
Currently he is the director of Fortcaps Bhopal. Nikhil is passionate about art and education which he pursues as a Young Indian.
The workshop began with an interesting activity "The Orange Quarrel". Two teams of five were left with a conflict situation. One team, as doctors needed a component of oranges to cure dengue. Another team as scientists also needed extraction of oranges to curb a massive oil-spill. Quarrelling over the last orange of the season, they had to win the lone orange without portioning it, without violence and without getting up from their chairs. Even after introducing a mediator (agreed by both teams) they could not come up with a solution. They finally realized that scientists needed the peel and doctors needed the seeds!
Nikhil explained the ways of Conflict Resolution: collaboration, compensation, my way, your way, none, with the help of a graph that was based on two factors, importance of issue and importance of relationship. After having explained the traits of a mediator the workshop was summarized by our Head boy Gurwin. It was an innovative and unique experience, the Chaupal being full of vitality and enthusiasm....
Jaideep Singh Chawla
9 'B'
---
A glimpse into the world of finance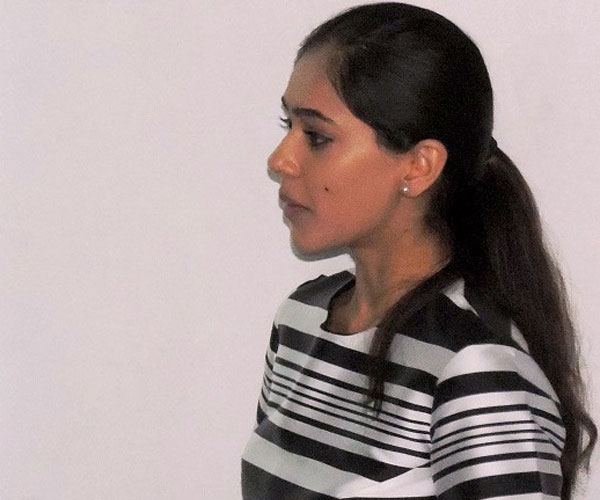 Workshop by Ms. Kaanhari Singh
Kaanhari Singh, a promising finance professional and an alumni of the prestigious University of Hongkong and HEC Paris with a post-graduate degree in International Finance , interacted with the High School Students taking them through the the abc's of the world of finance and simple ways of getting an international education.
Ms. Singh began with narrating how a curiosity of the financial markets or even an interest in the operations of an industry with the ability to crunch numbers can result in a fruitful career in finance. A discussion on the various career options available in finance ranging from corporate banking and financial markets to risk management and the skills required to get into finance enlightened the children. Finally, the session was wrapped up with a thought-provoking quote from Alice in Wonderland where the speaker emphasized the importance of exploring options without worrying excessively about what the end result may be.
---
Look at the scariest judge. He means business.
Never, ever, underestimate your opponent.
Nervousness makes you work-so that you don't treat the competition casually.
Well-meant advice indeed yet lapped up by the students of Billabong. Before you wonder why, remember, that when the advice spouts forth from a 13 year-old who has carved a niche for himself in the Debating circuit of Mumbai by winning the 'Best Speaker' title at Stage II Category II of the 'Frank Anthony Memorial all- India ICSE Inter School Debate Competition' 2015-16, then every teen keen on Debating sits up and pays heed.
Ansh Mehta flew in specially from JML School Mumbai to hone the skills of a few select students from Grades 7-9. Across a three day workshop (29th September – 1st October), children listened with rapt attention and absorbed first hand, varied strategies and tips shared by Ansh.
Day one being an interactive session, Ansh shared his winning speeches and patiently answered all the queries and doubts of the students.
Day two began with students furiously noting valuable pointers presented through a PPT on 'How to write a speech and deliver the speech on stage'. 'Content is King but emotional appeal and mental imprint created through delivery is what impacts the audience' was succinctly spelt out. This was followed with the students being grouped into teams of three to work on the topic "Technology will soon replace teachers'. Honest feedback on their individual strengths and inherent challenges given by Ansh offered children an opportunity for self growth and was well received for the most part.
Day three witnessed arguments offered and countered on 'It is Man who created God, and not, God, Man'. What was heartening to observe was how the children conscientiously incorporated the feedback of day two into their demeanour and speeches!
Katikay Dutta won the 'Best speaker' award and the team of Afrah, Kartikay and Priyal were adjudged Best Team. The students realised that not just on the sports field but equally in literary contests, team work and building team morale were also vital.
The session ended on a high note, quite literally, with the participants being enthralled by Ansh's musical genius.
This was by far the most different and unconventional workshop in the history of Billabong as it wasn't just a mentor supporting and guiding the children but a friend as a mentor , encouraging them to succeed.
---
It's well understood that everyone possesses some fresh and unknown piece of knowledge that you can learn from. The word 'workshop' bears special connotation for me and never fails to capture my attention. For me, it stands for something innovative, so I attended this one with great enthusiasm and anticipation.
The Creative Writing Workshop was conducted on 17th August, 2015.For starters, it was conducted by this fabulous, entertaining and relatable person: Sarvshrest Singh. We were informed earlier that he was pursuing undergrad studies in the United States. We found him very different from most teachers, which made the workshop quite entertaining.
He began by asking us what we would one day like to write of reflect upon. He then questioned us about some of our personal favourite works of literature. After listening to our varied responses, he spoke about some exceptionally striking books and why he really liked them. Sarvshrest proceeded by introducing us to the term known as 'Dialogue Traps'. Dialogue Traps, he said, were basically four to five major 'Don'ts' while writing dialogues. Various examples were provided and numerous video clips shown to further enrich our knowledge regarding the topic. He further provided us with various examples to make it easier to comprehend and always spoke at a level that we could relate to. 'Exposition',' Hello/ Goodbye', 'On the Nose', 'Pulp Fiction Syndrome' and 'As you Know' were all classified as Dialogue Traps.
The workshop chiefly revolved around Dialogue Traps, many movies and books were enlisted as aides; making it quite amusing. Towards the end, each student was handed a sheet of paper to write a creative piece with on the 'Love Story between a Chalk and a Duster'. Perplexing? Definitely!
Forty-five minutes later: We walked out of a fabulously conducted workshop that bestowed us with invaluable knowledge. Sheets submitted and writings discussed, we thanked Sarvshrest and parted, signaling the end of the 'Creative Writing' Workshop.
Afrah Sameer
Grade- 8I
---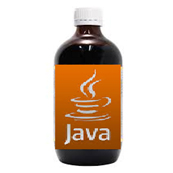 Computer programming is a process that leads from an original formulation of a computing problem to executable computer programs. Programming involves activities such as analysis, developing understanding, generating algorithms, verification of requirements of algorithms including their correctness and resources consumption, and implementation of algorithms in a target programming language.
A workshop was organized on Java using Net beans on 8th August , 2015. Net Beans is a software development platform written in Java. The Net Beans Platform allows applications to be developed from a set of modular software components called modules.Net beans is a professional platform editor for software engineering in java where Grade 9 computer science students have learnt and implemented many programmes. They have designed projects too using GUI Interface in Net Beans. Arpit Sharma of Grade 9 has designed a software on "Information System of Billabong" by taking the face book page inspiration and has also designed a Mobile App on "Billabong Information System".
---
Yuva-Youth leadership vertical of Yi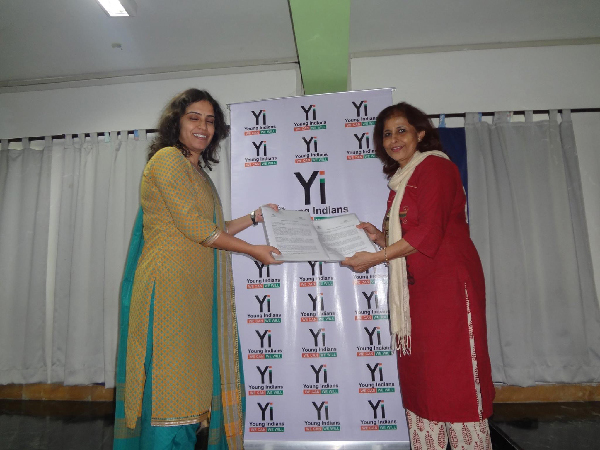 Billabong High, Bhopal has been a pioneer in breaking stereotypes and establishing practices for creating an environment conducive to nurturing fresh mind sets and thinking. By entering into a memorandum of understanding with Young Indians, Billabong High International School, Bhopal has become the first YUVA CHAUPAL SCHOOL in the western region and second in the country.
Young Indians (Yi) is an integral part of the Confederation of Indian Industry (CII) formed with an objective of creating a platform for young Indians to realize the dream of a developed nation. It has over 1837 direct members in 37 city chapters, and indirect membership of around 11000 through its "YUVA CHAUPAL" – a platform, through which it envisions to connect students to the community, the corporate and the country at large, working towards a movement for " NATION BUILDING."
"To become the Voice of Young Indians Globally," Yi reaches out to global Indians wherever they are, to make them an integral part of the Indian Growth story. Yi establishes "Yuva Chaupal" in schools and colleges which mentors, nurtures and supports students in leadership, personal development and nation building activities. It gives young minds invaluable motivation to see how young achievers are making a difference.
---
High School Mathematics Workshop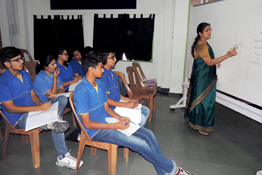 With board exams approaching and a flurry of excitement amongst the students, the school is making every effort to allay any fear or anxiety experienced by students and equip them with the necessary skill and confidence to face the ICSE and ISC exams. An effort in this direction was a two-day intense Mathematics training session organized for students of Grade X, XI and XII on 10th and 11th October 2014.

Ms.Rengalakshmi, an accomplished academician with more than fifteen years of experience in teaching of Mathematics in schools such as Jeevana School, Madurai, Heritage School, New Delhi and National Public School, Bengaluru is also the resource person recommended by the Council. She addressed the students on details such as subject requirements of ICSE/ISC, marking scheme followed by the Council and the areas that students must focus on to excel in the subject.

Addressing teachers on the vertical progression of concepts and how they are percolated to lower grades, she highlighted ways to make the subject interesting and lessons effective with tips to tackle common challenges faced by learners of Mathematics.

The session received great deal of appreciation from students and teachers alike, providing a much-needed thrust to their self-confidence.
---